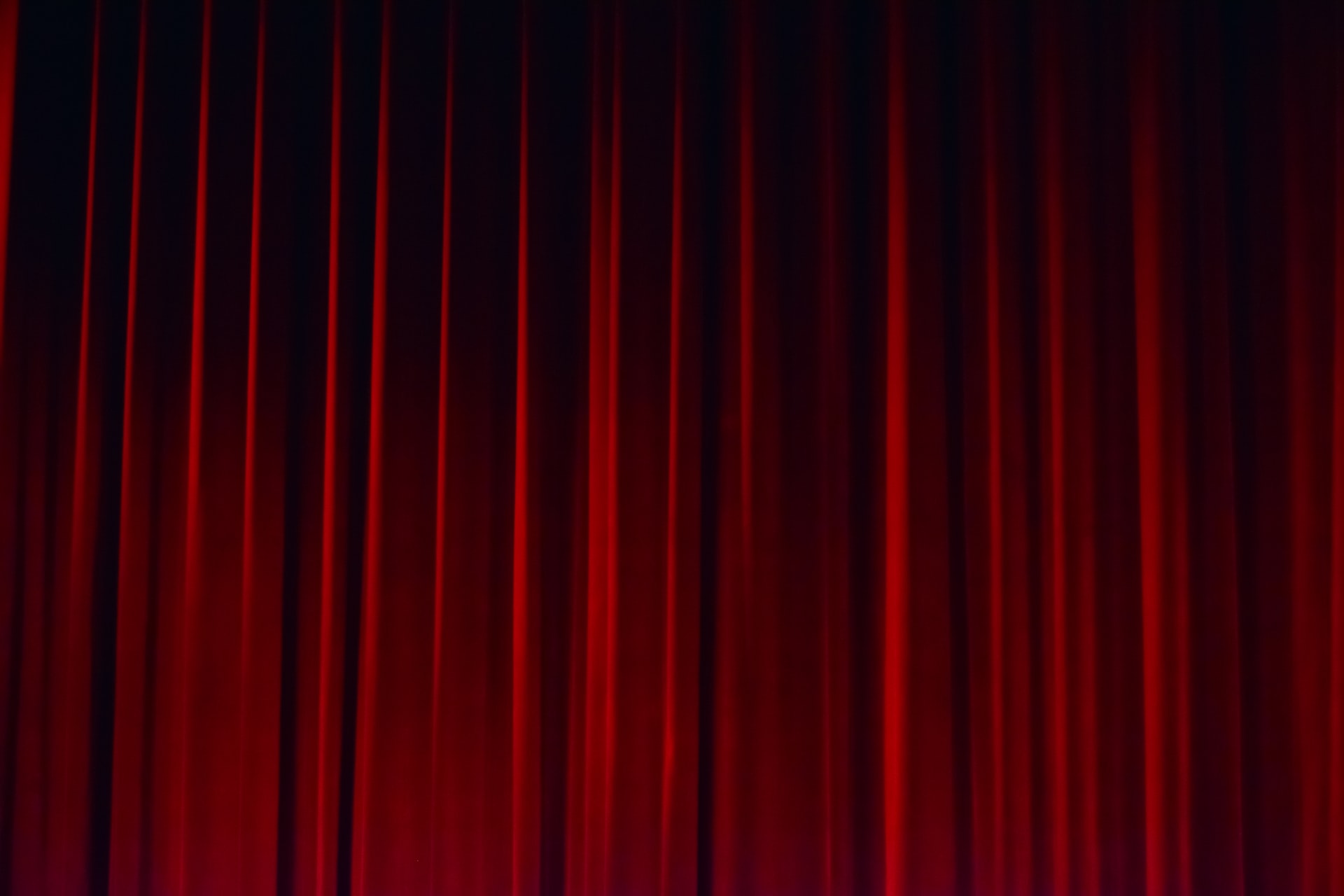 Customized
Entertainment
HAVE MYSTERY, WILL TRAVEL!

Take The Mystery out of planning your next event
Request a Quote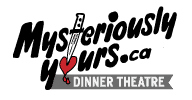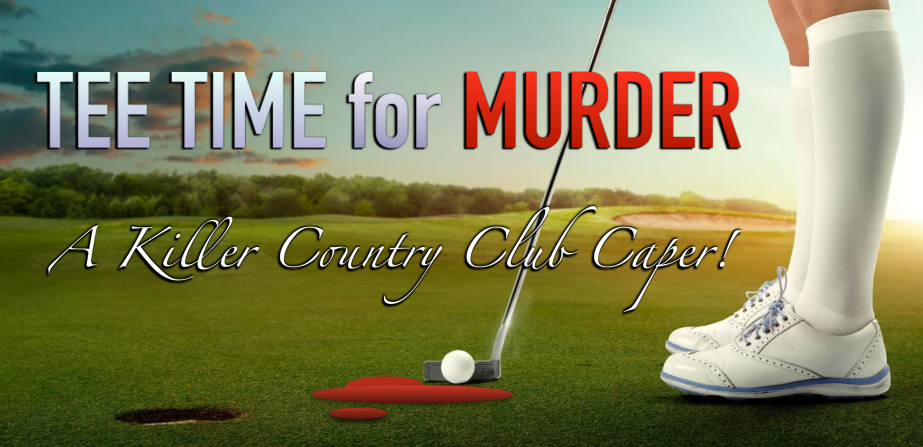 Call for Information
(647) 361-5114
"Our Best Event Ever"
Jenni Groves Morris
Arkwright Mutual Insurance
Join us at the Chelsea Hotel
Murder Mystery Dinner
How We Work 
The intrigue begins  when you are introduced to a cast of colourful characters.  The plot thickens when somebody dies! A detective is brought in to lead the investigation. The suspects are spread around the room, sitting right at the tables with the guests. You get to participate and see if you can solve…
WHODUNIT?!
Round Up The Usual Suspects! – We customize for your group!
Private Mysteries
At a location of your choice
Great for TEAM BUILDING, Private Events, Company Parties, Client or Staff Appreciation, Product Launches, Educational Seminars, Weddings,
Conferences, and more!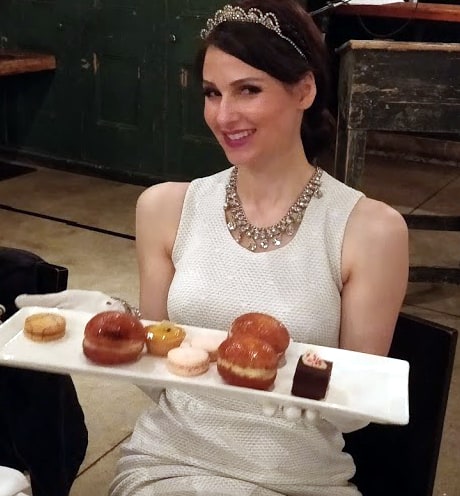 Launched at the Royal York Hotel in 1987, Mysteriously Yours has been entertaining audiences for over 30 years!
Mysteriously Yours is the foremost producer of interactive murder mystery entertainment. We create solvable mysteries based on familiar themes with lots of comedy and audience participation.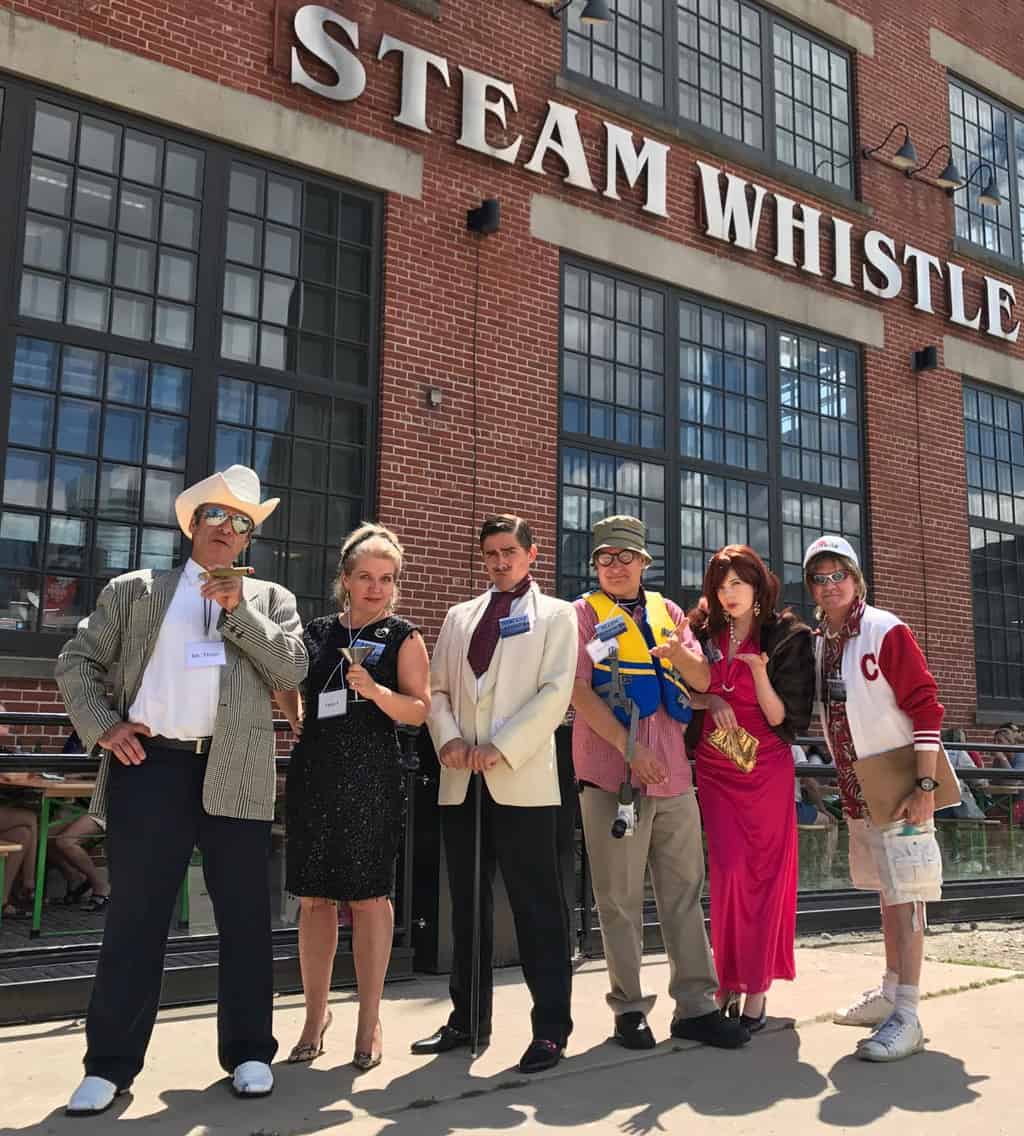 One of our Mysteriously Yours troupes before a private event at Steam Whistle Brewery.
Image Credit: Tom Melissis, Barb Scheffler, Simon Esler, Danny Wengle, Victoria Murdoch, Laurence Prance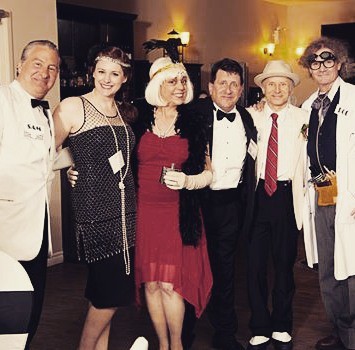 A Mysteriously Yours troupe during a performance of SPEAKEASY! our vintage 20s murder mystery at a gala charity event.
Image Credit: Danny Wengle, Guest, Debbie Collins, Pierre Trudel, Scott McColloch, Laurence Prance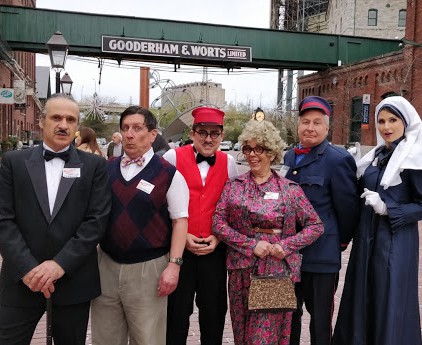 The cast of MURDER ON THE DISORIENT EXPRESS! before a private event in the Distillery District.
Image Credit: Tom Melissis, Pierre Trudel, Simon Esler, Debbie Collins, Danny Wengle, Michelle Regal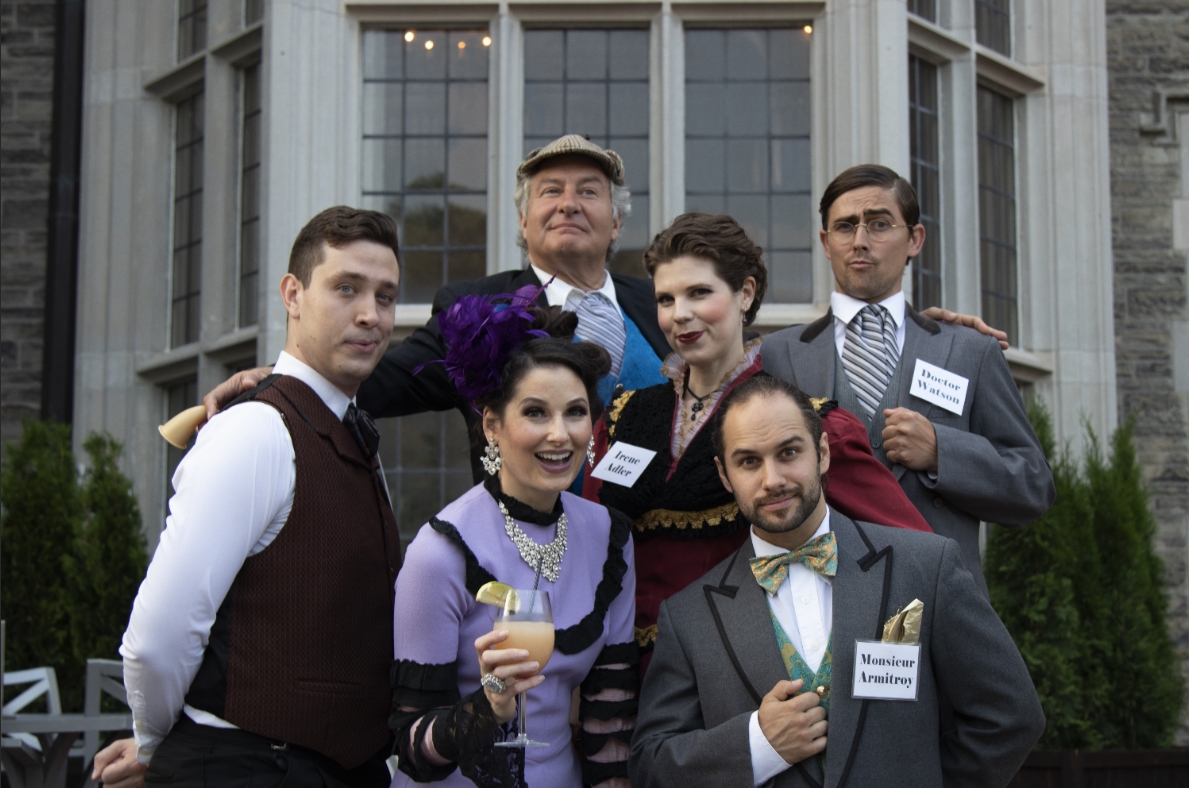 The cast of NO TIME TO KILL! before a private event in the Casa Loma – Toronto.
Image Credit: Tomas Ketchum, Michelle Regal, Danny Wengle, Victory Murdoch, Jesse Perreaust, Simon Esler
Amazing!
Fantastic, really great evening.
Lots of fun!
A flawless performance. A wonderful and unforgettable time was had by all.
Who knew that murder could be this fun?
Chock full of laughs. Audience participation is a key to the success.
Some of our past happy clients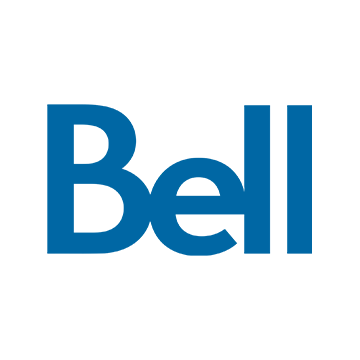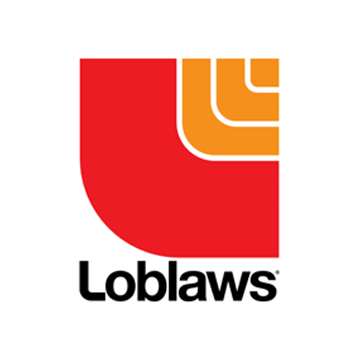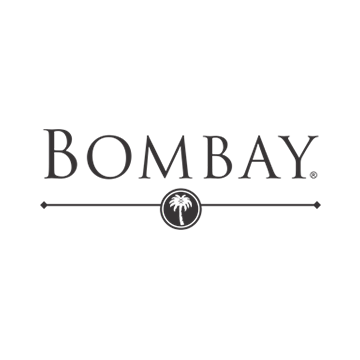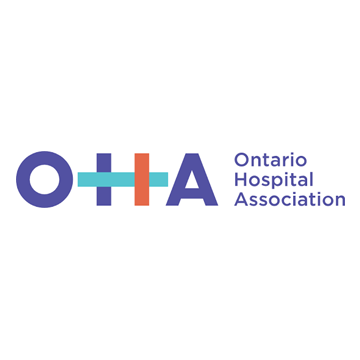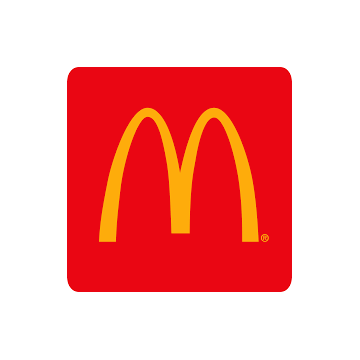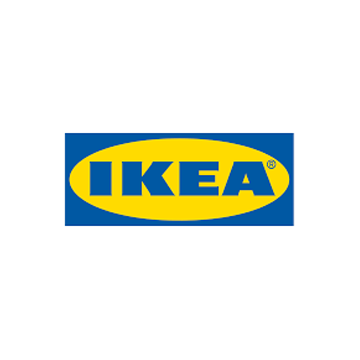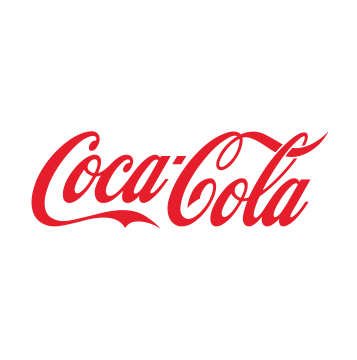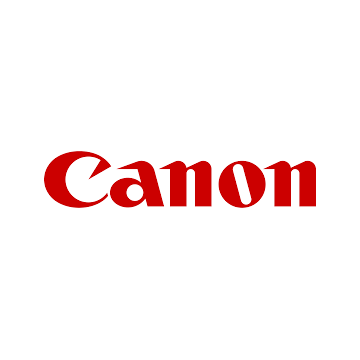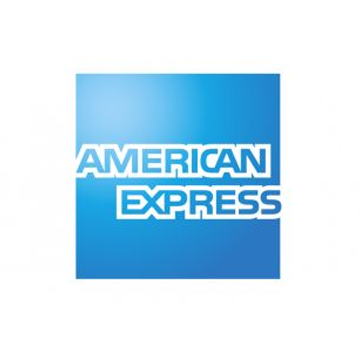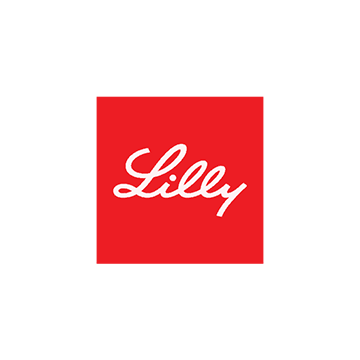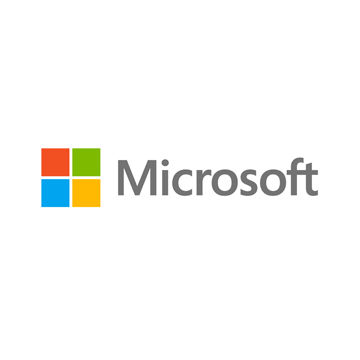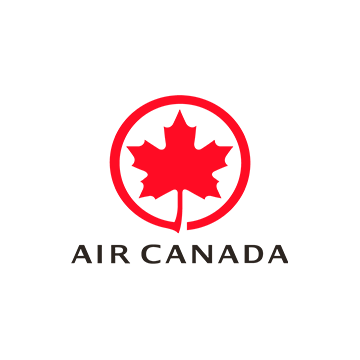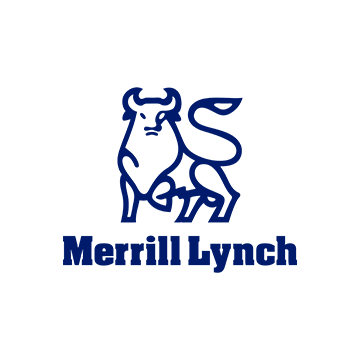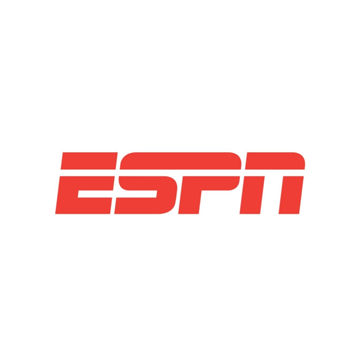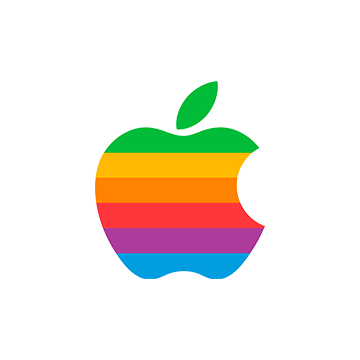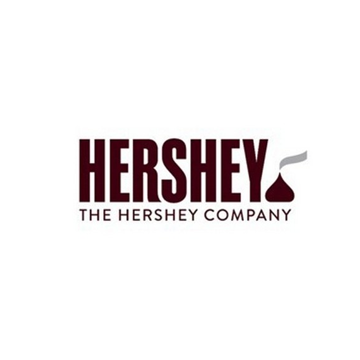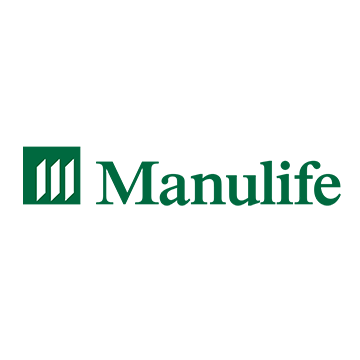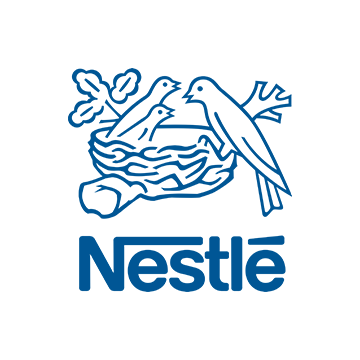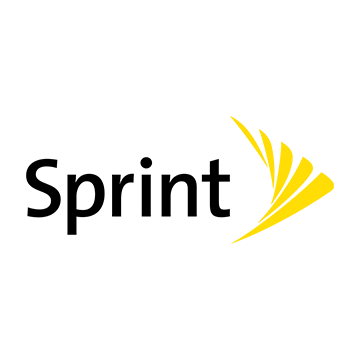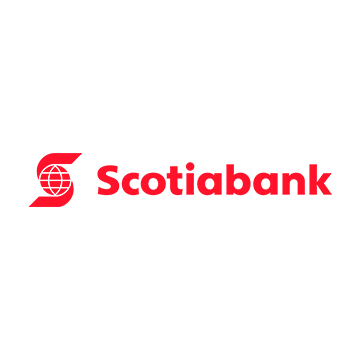 Stay in the loop
Be informed of upcoming shows.
Your email is secure with us.
For Inquiries
Email: info@mysteriouslyyours.ca
Phone:  (647) 361-5114