Call for Reservations
(416) 486-7469
BoxOffice@MysteriouslyYours.com
How We Work The intrigue begins around dessert when you're introduced to a cast of colourful characters.  The plot thickens when somebody dies! A detective is brought in to lead the investigation. The suspects are spread around the room, sitting right at the tables with the guests. You get to participate and see if you can solve…WHODUNIT?!
Round Up The Usual Suspects! Are you celebrating a special occasion with us? We'll include the birthday celebrant, bride-to-be, anniversary couple or retiree in our show.  It's all in good fun! We've even helped out with a marriage proposal or two.  
(Image Credit: Michelle Regal)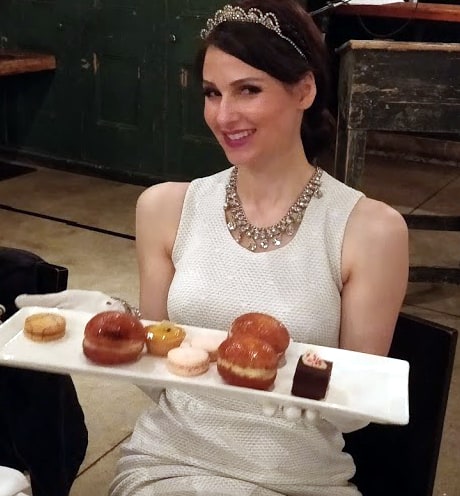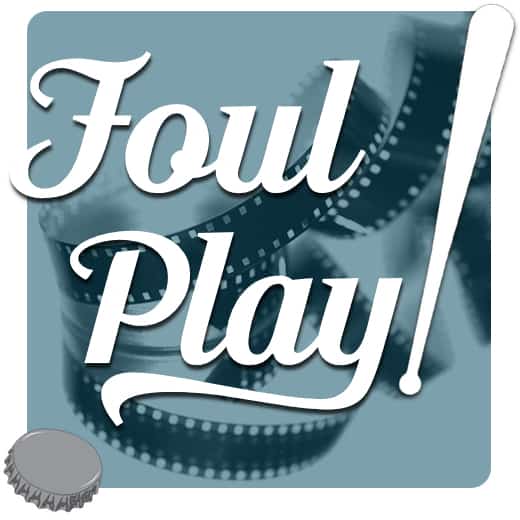 Foul Play!
Join Us – at the stylish Chelsea Hotel, for a grand birthday celebration for Toronto's most successful theatre magnate, Ambrose Tall. Here you can rub elbows with the rich and famous: Including Hollywood North's silent movie sweetheart, Marilyn Pickford, the Yankees own "Sultan of Swat", Babe Ruth, the soft drink tycoon J. J. McAle, and the aristocratic Duchess  von Horton. But, when the guest of honour fails to arrive, what begins as a celebrity-studded birthday bash quickly turns into a case of… Murder! Come and join the fun and see if you can help Toronto Constabulary's Detective Merdock piece together the clues and evidence and solve the case!
About
Launched at the Royal York Hotel in 1987 Mysteriously Yours has been entertaining audiences for over 30 years.  Mysteriously Yours, Inc is the world's largest producer of interactive murder mystery entertainment. We create solvable mysteries based on familiar themes with lots of comedy and audience participation.
(Image Credit: Danny Wengle and Laurence Prance)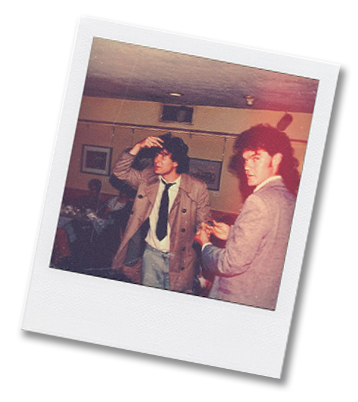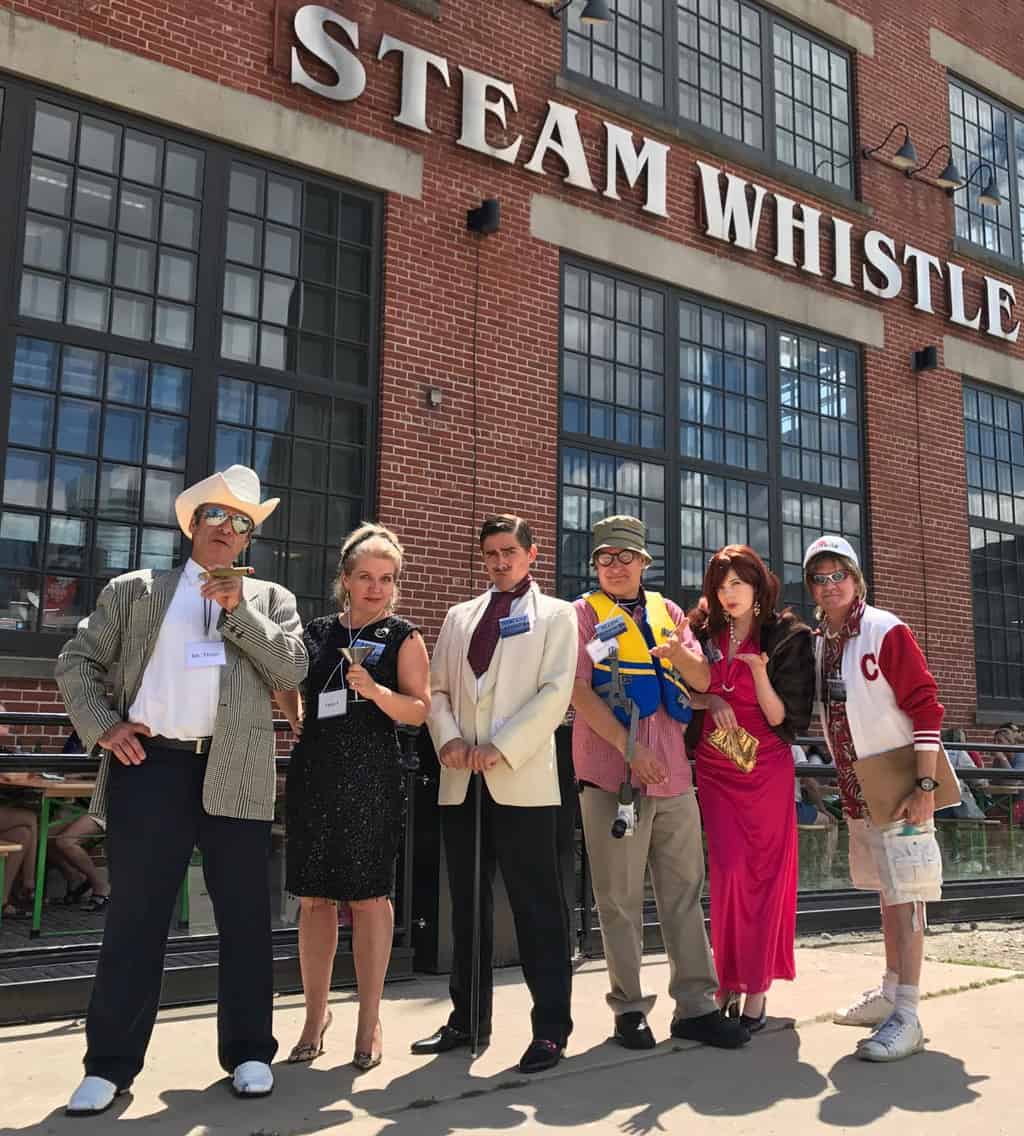 One of our Mysteriously Yours… troupes before a private event at Steam Whistle Brewery.
(Image Credit (left to right): Tom Melissis, Barb Scheffler, Simon Esler, Danny Wengle, Victoria Murdoch, Laurence Prance)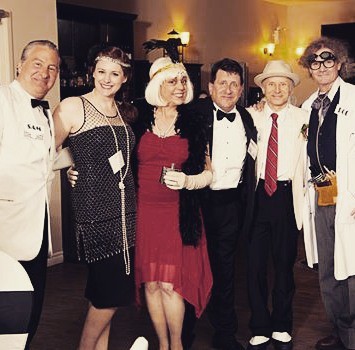 A Mysteriously Yours… troupe during a performance of SPEAKEASY! our vintage 20s murder mystery at a gala charity event.
(Image Credit (left to right): Danny Wengle, Guest, Debbie Collins, Pierre Trudel, Scott McCulloch, Laurence Prance)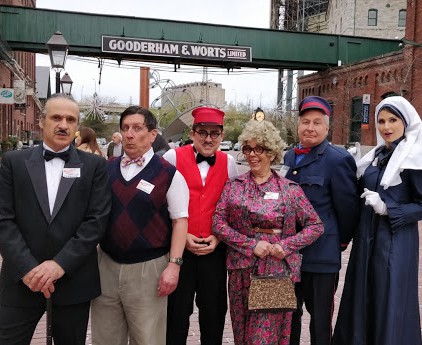 The cast of MURDER ON THE DISORIENT EXPRESS! before a private event in the Distillery District.
(Image Credit (left to right): Tom Melissis, Pierre Trudel, Simon Esler, Debbie Collins, Danny Wengle, Michelle Regal)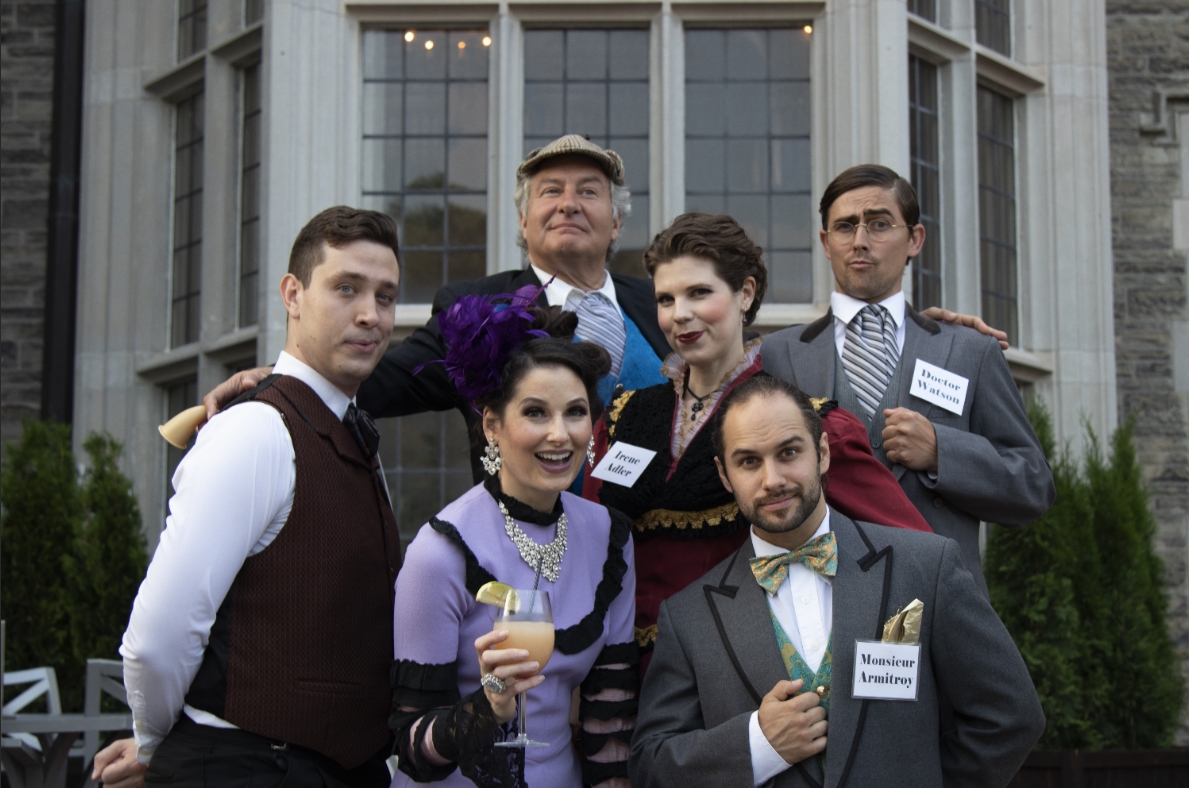 The cast of NO TIME TO KILL! before a private event in the Casa Loma – Toronto.
(Image Credit (left to right): Tomas Ketchum, Michelle Regal, Danny Wengle, Victoria Murdoch, Jesse Perreault, Simon Esler)
"There's nothing very mysterious about the longevity of the Mysteriously Yours franchise. It provides excellent food and lighthearted entertainment, both dished up with considerable élan."
"The arrangements: Perfect. The show: Perfect. Everyone had a fabulous time."
"Who knew that murder could be this fun?"
"Good food, good entertainment and a whole lot of laughter! I strongly recommend attending Mysteriously Yours… Take your spouse or a friend for their birthday or anniversary – trust me it will be a night they won't soon forget!"
ADDRESS:
Mysteriously Yours Inc. (mailing address only)
Suite #416-6 Belsize Drive
Toronto, Ontario M4S 1L4
HOURS:
Temporarily Closed due to Covid-19
For Inquiries, please e-mail BoxOffice@MysteriouslyYours.com
PHONE NUMBER:
(416) 486-7469
Call For Details and Reservations
(416) 486-7469