Mysteriously Yours Dinner Theatre
Launched in 1987 in Toronto, Mysteriously Yours is a commercial theatre company dedicated to producing and presenting the best interactive murder mysteries. Celebrating over 30 years, Mysteriously Yours… is the foremost professional producer of interactive murder mystery entertainment. All shows are detailed, solvable mysteries based on familiar themes with lots of comedy and audience participation.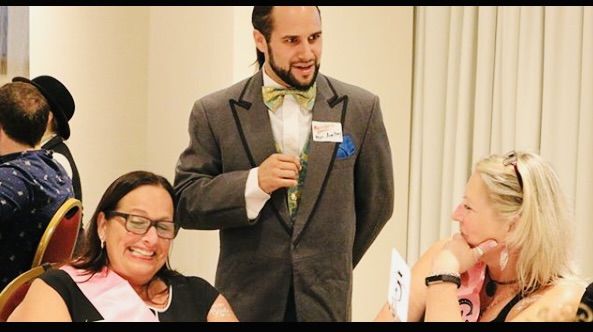 WHERE THE SHOW HAPPENS
Our Venue
After more than 12 years at Toronto's Royal York Hotel, Mysteriously Yours Dinner Theatre moved uptown in 1999 to Yonge St, Toronto (the former Limelight Dinner Theatre), and as of 2018 performed at the fabulous Chelsea Hotel, downtown. After a brief hiatus, we have returned to the Chelsea for public shows! Mysteriously Yours is also available for fantastic custom mysteries and private shows.
JUST SOME OF OUR PAST MYSTERIES:

"Murder On The Limelight Express!"
"Who Wants To Be A DEAD Millionaire?! "
"Murder ON THE AIR! (A 1940's Radio Mystery)"
"A Recipe For Murder! (or: Who Killed The CAST-IRON CHEF?)"
"Who Wants To Be A Survivor?"
"The Sleuth-A-Long Sound Of Mystery"
"Murder In Casablanca!"
"The Mystery Of The Maltese Blue Jay!"
"GodFather Knows Best!"
"A CLUE To Murder"
"CSI: BAKER STREET" (A Sherlock Holmes Mystery)
"LAST WILL AND VIDEOTAPE!"
"DEAD AIR! A Musical Murder Mystery"
"Goodbye Mr. Bond! (A Retirement Party for 007)"
"Murder On Sunset Blvd!"
"It's A Wonderful Death!"
"Murder At Sea! (A Cruise Of TITANIC Proportions!)"
"Dancing With Stars Can Be Murder!"
"Extreme Holmes Makeover: Murder Edition!"
"Murder On The DisOrient Express!"
"Dr. Jekyll, There's Nowhere To Hyde!"
"Hal's Kitchen! (What's Burning?)"
"Tangled Web! (The Detective Of The Century Award)"
"Murder At Twilight: A Vampire Murder Mystery!"
"Apprentice to Murder – You're Fired!"
"The Fine Art of Murder: A Sherlock Holmes Mystery!"
"Once Upon A Murder! (A Fairy Tale Whodunit?!)"
"Uptown Abbey"
"Speakeasy (A Roaring 20's Murder Mystery!)"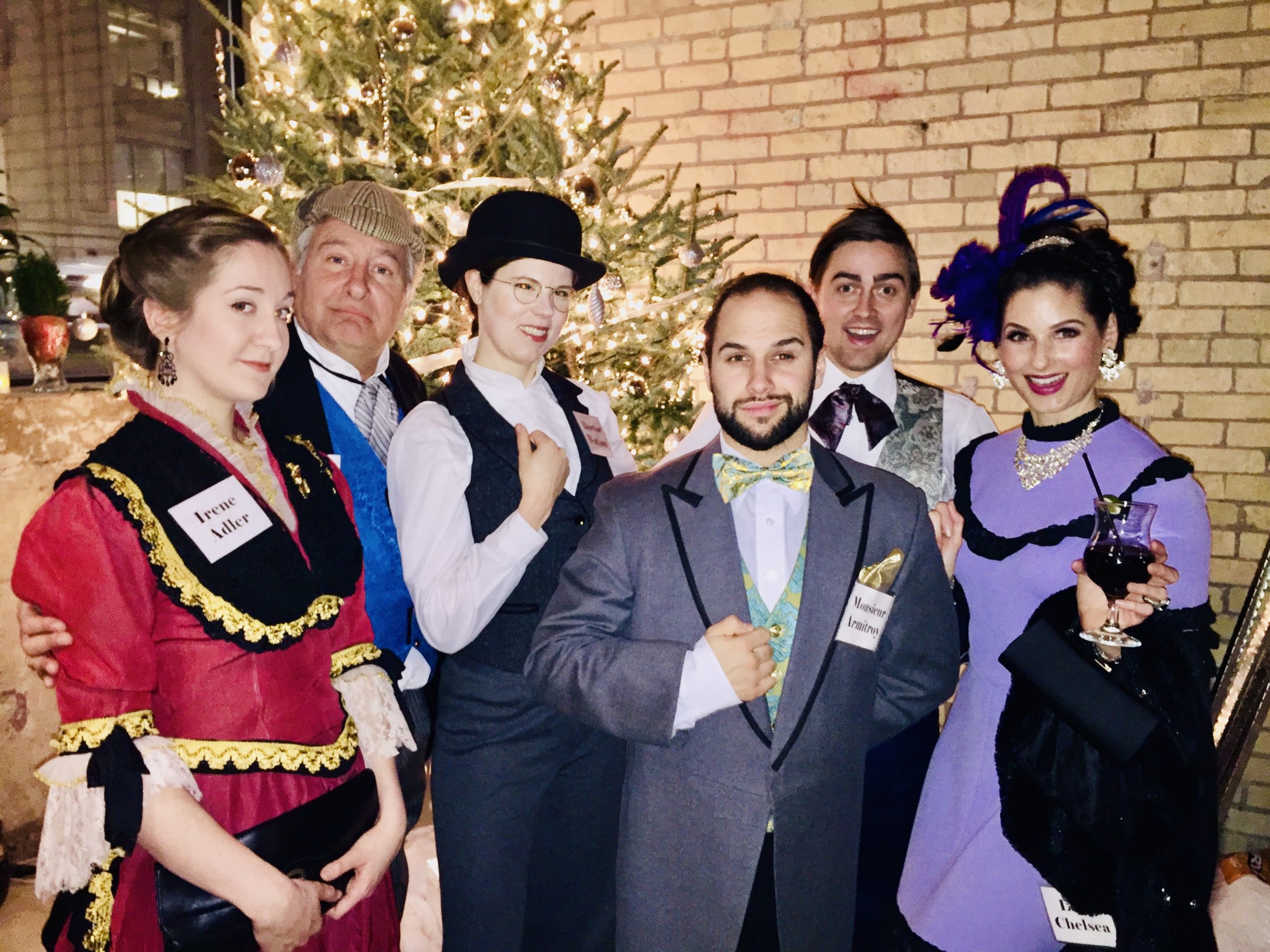 SEE OUR
Performers'
Profiles
We Are Members of:
Tourism Toronto
Toronto Attractions Council
Attractions Ontario
Crime Writers Of Canada
Frequently Asked Questions
Stay in the loop
Be informed of upcoming shows.
Your email is secure with us.
For Inquiries
Email: info@mysteriouslyyours.ca
Phone:  (647) 361-5114